COVID-19 Response Plan
Our taproom hours have changed for outdoor seating, to-go and delivery options due to COVID-19. 
Our current hours are 2pm-7pm Tuesday through Friday. Saturday 12pm-7pm, Sunday 12pm-6pm.
OUTDOOR SEATING:
The patio is first come, first serve, for adults 21 and up. Well behaved, leashed dogs are welcome. Please read and follow all signage to keep customers and staff safe. We thank you for your patience!
PICK UP CURBSIDE & DELIVERY:
For pick up at curbside orders, please call 518-289-5078 upon arrival. We will place your order on the table outside on the right side of our building.
Delivery is available Tuesday through Friday, 4-6pm for addresses within 10 miles of the brewery, and placed by 3pm that day.
All pick up and delivery orders may be placed online here.
Thank you for your support!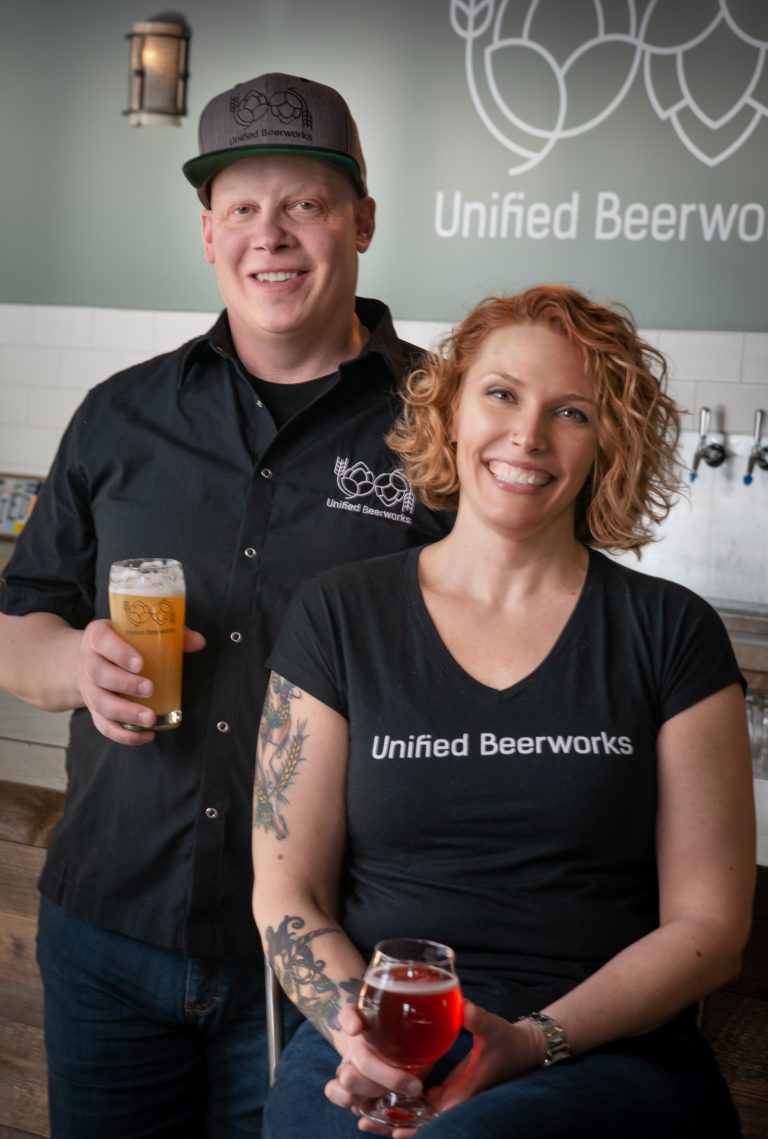 Two people.
Two styles.
One vision.
At Unified Beerworks, the owners and brewers are the husband and wife team, Jeff Mannion and Erika Anderson. They have different tastes when it comes to craft beer…Jeff creates hazy, juicy New England style IPAs and Pale Ales, and rich Stouts, while Erika concocts fruity Sours, and funky Saisons. They are one in their passion for craft beer, and their vision of creating a space where the community can relax, talk, laugh, and become unified through the magic of craft beer.
Jeff, Erika, and the entire Unified Beerworks staff looks forward to welcoming you, and sharing some good beer and conversation with you! Cheers!
Receive the latest news, beer releases, upcoming events and exclusive promotions conveniently to your inbox!
This error message is only visible to WordPress admins
Warning: Cannot add access token directly to the shortcode.
Due to upcoming Instagram platform changes on March 31, 2020, it will no longer be possible for feeds to use access tokens directly in the shortcode. Remove the access token from the shortcode and connect an account on the plugin Settings page instead.