Beer and Kitchen Menus
+
Directions to Taproom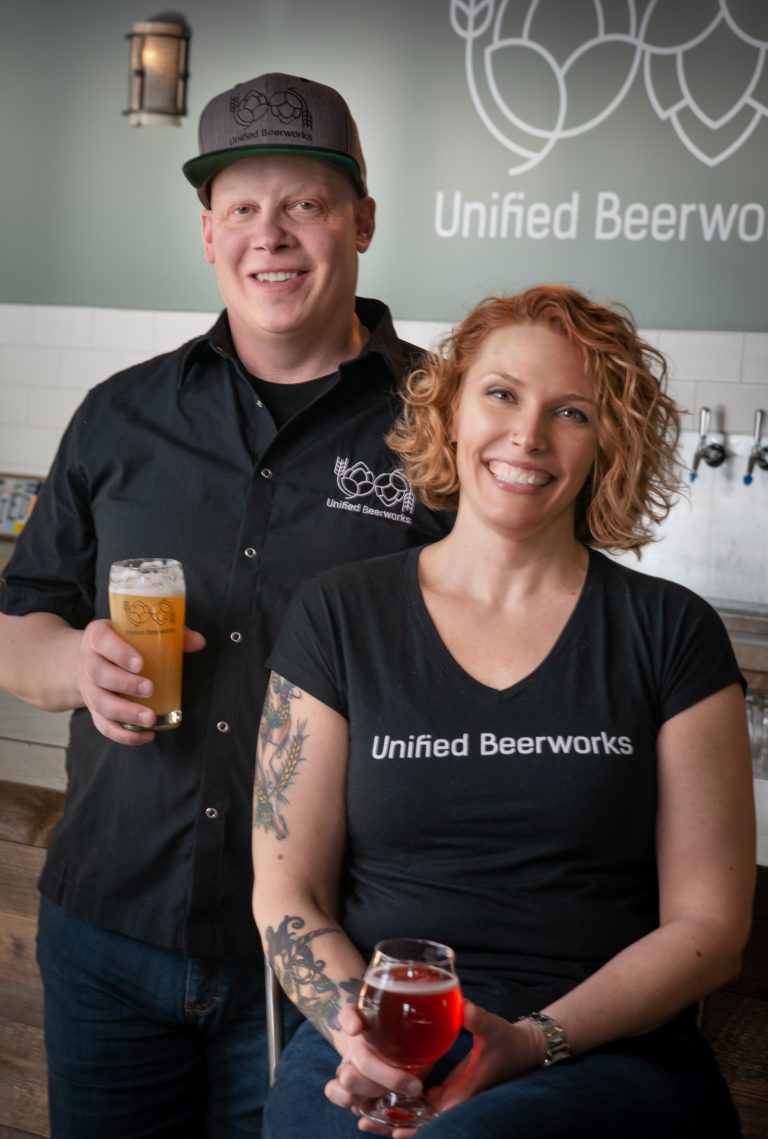 Two people.
Two styles.
One vision.
At Unified Beerworks, the owners and brewers are the husband and wife team, Jeff Mannion and Erika Anderson. They have different tastes when it comes to craft beer…Jeff creates hazy, juicy New England style IPAs and Pale Ales, and rich Stouts, while Erika concocts fruity Sours, and funky Saisons. They are one in their passion for craft beer, and their vision of creating a space where the community can relax, talk, laugh, and become unified through the magic of craft beer.
Jeff, Erika, and the entire Unified Beerworks staff looks forward to welcoming you, and sharing some good beer and conversation with you! Cheers!
Receive the latest news, beer releases, upcoming events and exclusive promotions conveniently to your inbox!
Unified Beerworks
7 Stonebreak Road, Malta, NY 12020
(518) 289-5078
TAPROOM HOURS
Monday: 3pm-9pm | Tuesday: 3pm-9pm | Wednesday: 3pm-9pm | Thursday: 3pm-9pm | Friday: 3pm-9pm | Saturday: 12pm-9pm | Sunday: 12pm-6pm
KITCHEN HOURS
Monday – Friday 4pm – 8:30pm | Saturday Noon – 8:30pm | Sunday Noon – 5:30pm