Please note our 'pin' moves depending on the navigator you use. We are located off of Route 9, on Old Stonebreak Rd., which stems directly off of Stonebreak Rd. The brewery and taproom resides in a small tech park, located behind Minogue's Beverage in Malta.
Beer to Go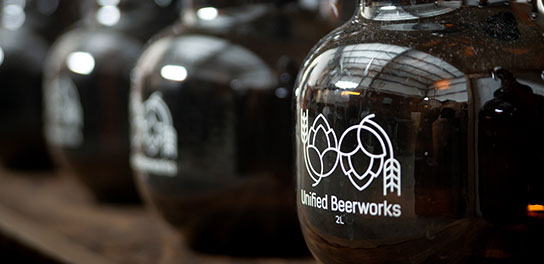 Unified Beerworks offers most draft beers in 750ml and 2L growler fills, with exception to small batch creations. Customers are welcome to purchase Unified Beerworks growlers, or bring their own clean brown glass or stainless steel growlers for filling. Please note we do not carry screw tops for growlers, and we do not fill clear glass growlers.
Food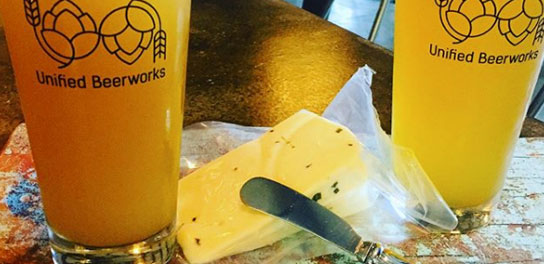 Unified Beerworks features cheese from Willow Marsh Farm in Ballston Spa, and hosts a variety of local food trucks on Tuesdays, Fridays and Saturdays, as well as free live music on Fridays and Saturdays. Customers are welcome to bring their own food as well.
Merchandise and Gift Certificates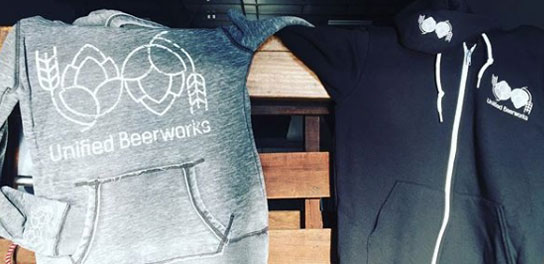 Unified Beerworks carries a variety of swag, including men's and women's t-shirts and sweatshirts, hats, and glassware. All items may be purchased in the taproom. Gift certificates are also available for that special craft beer lover in your life!
Pets
While we are avid pet lovers, for the safety of our customers and staff, we do not allow pets in our taproom. Well behaved, leashed pets are welcome on the outdoor patio during warmer months. Thank you for understanding.