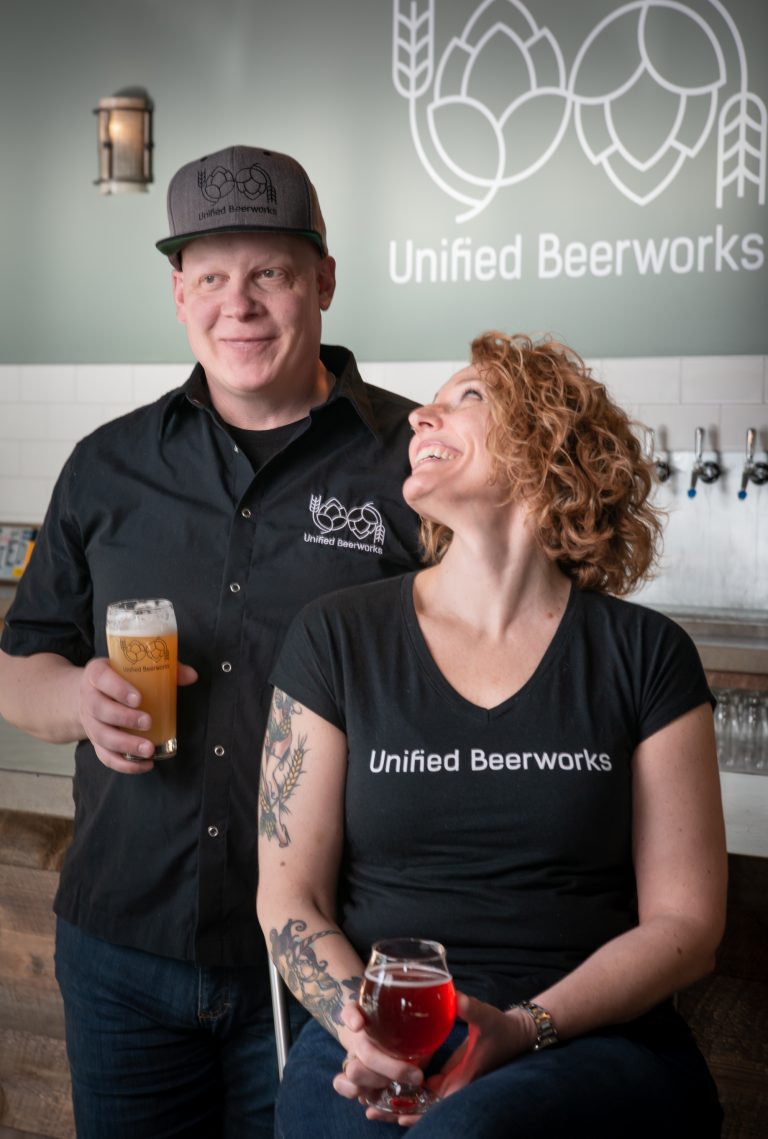 Unified Beerworks opened in October 2018, as a labor of love by Jeff Mannion and Erika Anderson. Jeff and Erika fell in love with craft beer for the same reasons they fell in love with one another. Craft beer creates a unique environment where diversity is embraced. Jeff and Erika have different tastes in beer, music, and paint colors, yet are unified in their belief of supporting one another, their passion for making delicious craft beer, and creating a strong community through supporting other small businesses and the people of Malta.
Jeff and Erika started down the craft beer path simply enough, by drinking it! They began exploring new breweries wherever they went, and soon decided to give home brewing a try. It didn't take long before both were hooked, and each started creating their own recipes. The hobby soon grew into a passion, and after many batches of beer, conversations with each other, friends, and family, they decided to open their own brewery and taproom where they could
share their passion for craft beer with the community. 
Location
Being prior residents of Malta, Jeff and Erika knew it was the ideal location for a brewery with it's close knit community and small town feel. Their favorite pastimes include a variety of outdoor activities including running, biking, swimming, and hiking. Malta features many of these options, which can all be enjoyed right from the brewery with bike paths, mountain bike trails, and
several nearby lakes.
Whether you are looking to relax, meet with friends, or get a workout in followed by a delicious craft beer, Jeff, Erika, and the entire Unified Beerworks staff invite you to join them on their craft
beer adventure. Cheers!